AFT Connecticut members have been making phone calls, writing postcards and knocking on doors in the final push to get out the vote for Election Day 2012.
The Hartford Federation of Paraprofessionals Local 2221 held a post card party on October 20, to promote voting in the up-coming election from one PSRP member to another. More than 800 hand written cards were sent out.
"We understand how critical this election is to our members," said Shellye Davis, co-president of the Hartford Federation of Paraprofessionals. "Every vote will make a difference, and taking the time to write these personal messages will encourage more members to vote."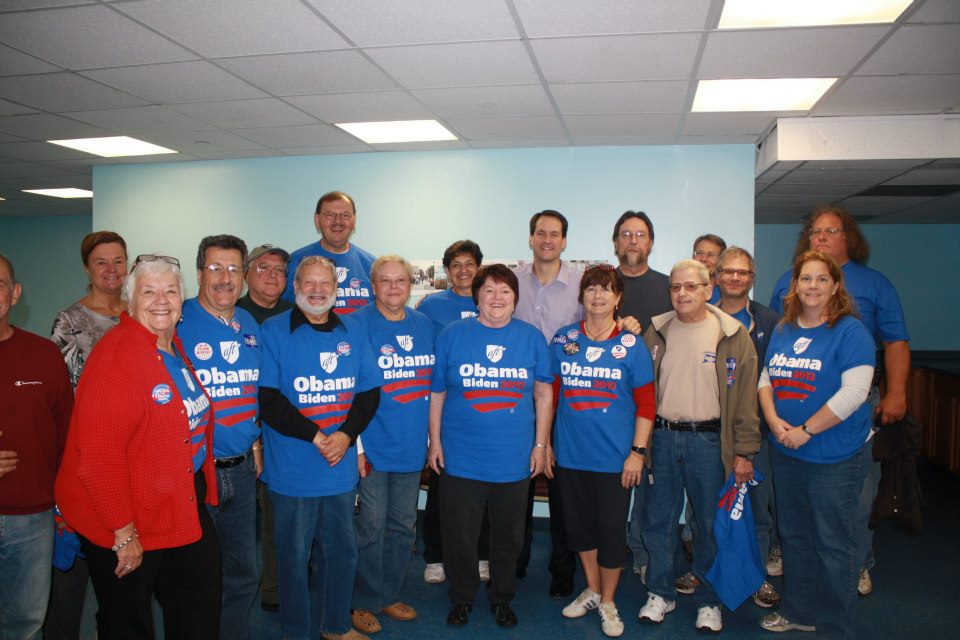 Labor-to-labor walks have been taking place every weekend for the past month. AFT Connecticut members have been going door-to-door to speak with union members and their families about what is at stake in this election.
In Bridgeport, members met with Congressman Jim Himes on Nov. 1, before heading out to knock on doors. "We're speaking with people about how this election will impact their jobs and their lives," said Joella Bouchard-Mudry, president of A&R Retirees. "From pensions to healthcare, Medicare to education, everything we have fought for is at stake."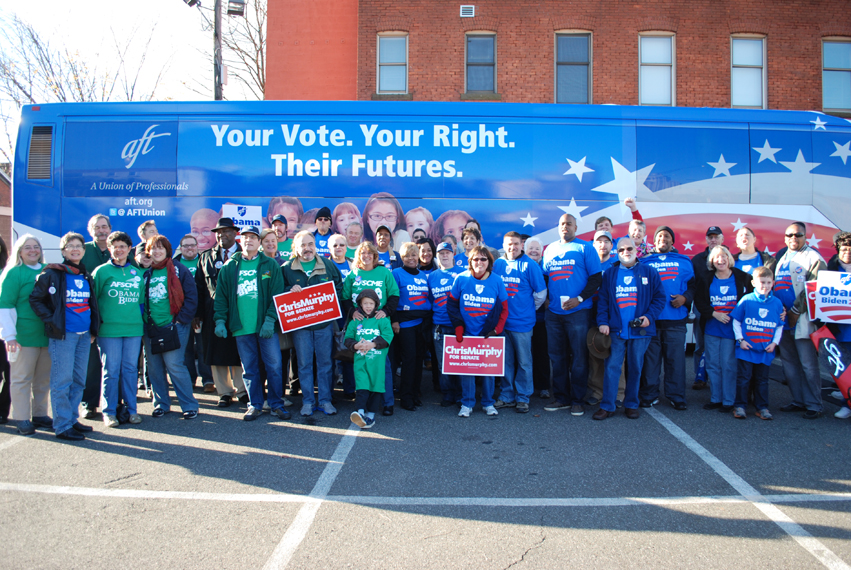 AFT and AFSCME members gathered in Hartford and New Britain on Saturday, joining the rallying cries of national presidents Randi Weingarten and Lee Saunders. "This election will determine the future of our families for years to come," said Weingarten. "They may have the power of money, but we have the power of the people!"
If you are interested in helping get out the vote in Election 2012 contact Teri Merisotis.