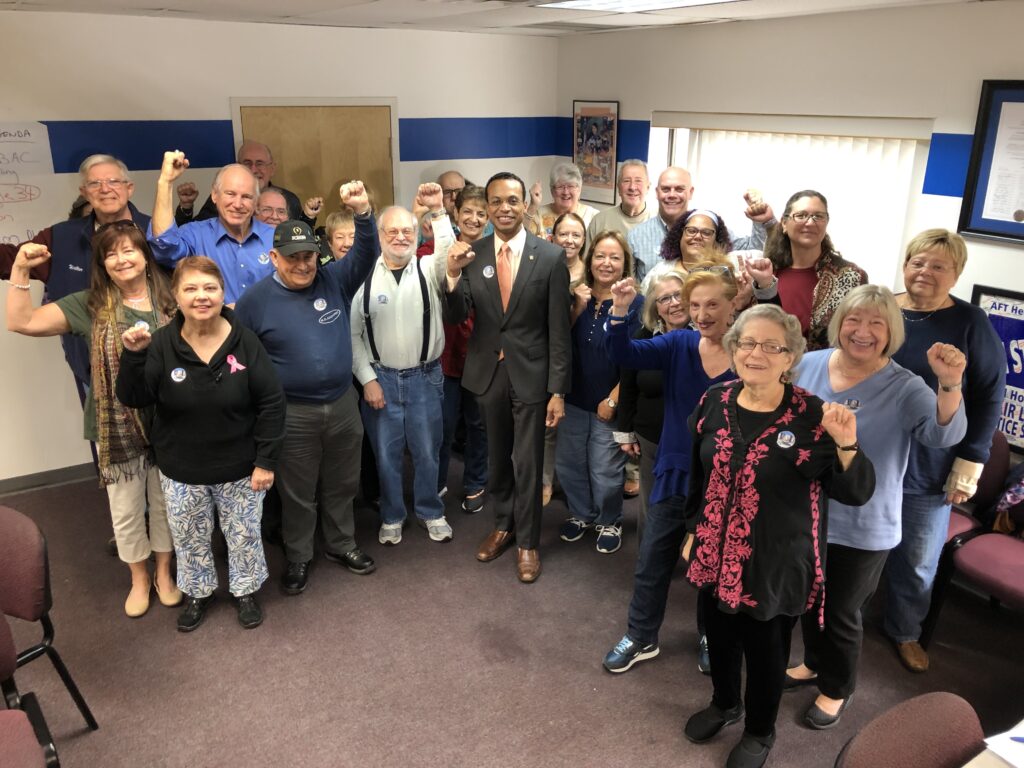 AFT Connecticut's commitment to our member teachers and school support staff, nurses and healthcare professionals, higher education faculty and state and municipal government employees doesn't end at their retirement. Through the AFL-CIO, our national union, local affiliate chapters and our statewide council, we provide a strong, collective voice during their "golden years" on the issues that matter. From protecting pensions, to preserving healthcare, to defending Social Security, shielding hard-won gains is a life-long effort.
Click here for our national AFT's resources for retirees.
Click here to our national union's private Facebook group for retirees.
Click here for the AFL-CIO's Alliance for Retired Americans.
Retirees News
The global COVID-19 pandemic is undoubtedly the greatest collective challenge our union members have faced in their lifetimes. Securing adequate compensation for the risks taken by frontline "essential" workers has been a daunting and often frustrating challenge. Our latest collective bargaining report highlights how public employee members tapped the power of "Union YES" to move…

---

Nearly 40 years ago, two provisions in the Social Security Act were created with the intent of equally treating workers who pay Social Security taxes throughout their careers and those who do not on all of their earnings. However, the provisions—the Windfall Elimination Provision (WEP) and the Government Pension Offset (GPO)—have caused nearly 2 million…

---

Everyone deserves a secure retirement – particularly those who have devoted their careers to the common good. Hartford Federation of Teachers – Retired chapter member Margaret Ricks (left, in photo) and AFT Connecticut President Jan Hochadel (right) propose this shared value as foundational to solving the nation's school staffing shortage. Together in a recent op-ed…

---
Upcoming Events
There are currently no upcoming events.