Safe Patient Limits Selfie AFTCT Website Slider (1200 × 400 px)
Safe Patient Limits Selfie AFTCT Website Slider (1200 × 400 px)
AFT Connecticut is the largest union of acute care hospital workers in the state, representing approximately 10,000 nurses and allied health professionals. Our labor federation's members work in more than 20 hospitals, community clinics and school district and college-based settings. From securing strong contracts to establishing safe staffing requirements, our members advocate for improved conditions for all healthcare workers as well as career education, relevant training and professional development.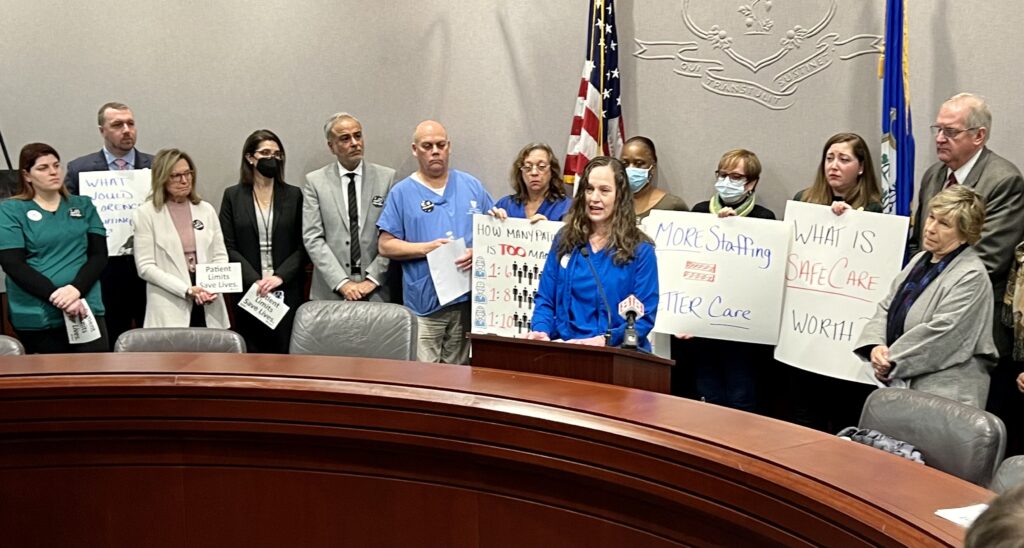 Click here to follow our AFT CT Healthcare Council on Facebook.
Click here to learn how members are engaging with their community to save vital services in Windham/Willimantic (July, 2021).
Healthcare News
Tireless advocacy by members of AFT Connecticut-affiliated healthcare unions paid off earlier this year when state lawmakers adopted stronger hospital staffing requirements. Following the governor's signature in June, the new "safe patient limits" law's mandates were effective on October 1. AFT Connecticut Vice President John Brady, RN (at podium in photo, above), shared the story…

---

Working people time and again have demonstrated that organizing in coalition enables them to achieve far more than by acting alone. That power was on full display in a recently announced victory following labor leaders' extensive negotiations with state elected officials. This significant, far-reaching win by paraprofessionals and school-related personnel (PSRP) union members is spotlighted…

---
Upcoming Events
There are currently no upcoming events.
Hope for HHC Staff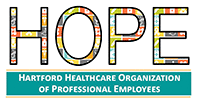 Health professionals employed by Hartford HealthCare (HHC) are coming together for a voice in their facilities. Click here to learn more.