Safe Patient Limits Selfie AFTCT Website Slider (1200 × 400 px)
Aug '23 Meet the Activists Andrea Siana (1200 × 400 px)
Sept.-Union-Plus-Benefit-Homepage-Slider-1
LABORSOFTBALLYARDGOATS10231200400px
AFT Connecticut is the largest union of acute care hospital workers in the state, representing approximately 10,000 nurses and allied health professionals. Our labor federation's members work in more than 20 hospitals, community clinics and school district and college-based settings. From securing strong contracts to establishing safe staffing requirements, our members advocate for improved conditions for all healthcare workers as well as career education, relevant training and professional development.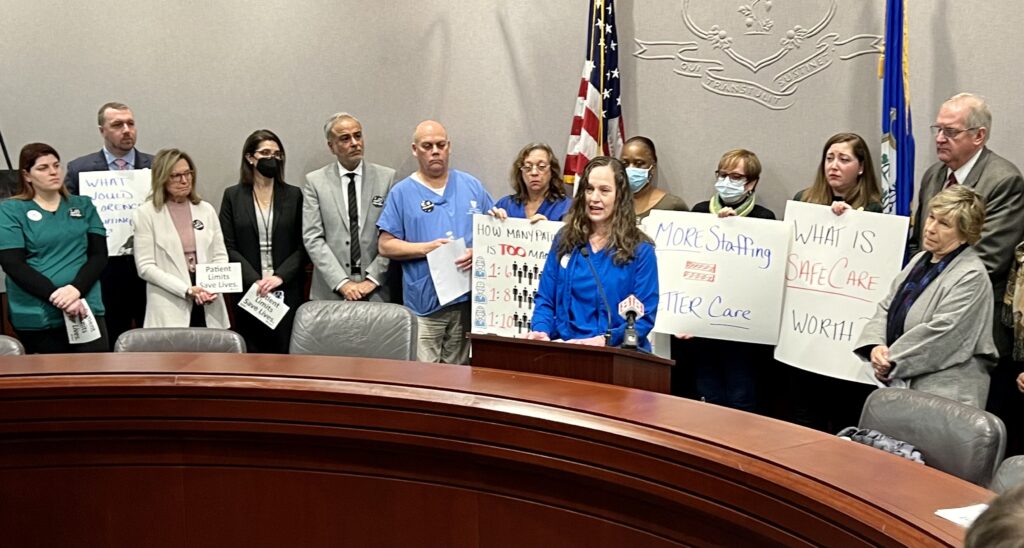 Click here to follow our AFT CT Healthcare Council on Facebook.
Click here to learn how members are engaging with their community to save vital services in Windham/Willimantic (July, 2021).
Healthcare News
The combination of solidarity, persistence and patience is a potent formula for fueling labor-management negotiations aimed at substantially moving the needle for union members. That has proven to be the case for several recent contract wins featuring significant economic gains. Our latest collective bargaining report spotlights a victory rooted in unity and tenacity by paraprofessionals […]

---

The 2023 General Assembly session ended on June 7th with the passage of a biennial state budget that included legislation aimed at unsafe staffing in hospitals and health facilities. The provisions were initially included in a proposal supported by AFT Connecticut-affiliated union activists, as well as workplace safety and patient care advocates. Governor Ned Lamont […]

---
Upcoming Events
2nd Floor Soifer Conference Room, AFT CT
There are currently no upcoming events.
Hope for HHC Staff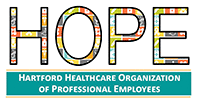 Health professionals employed by Hartford HealthCare (HHC) are coming together for a voice in their facilities. Click here to learn more.