WeHa TAs Sub Paras Org Win Web Slide-1
17978917328159846_aftconnecticut
AFT Connecticut represents thousands of school-related personnel (PSRP) in local and regional districts across the state. PSRPs work as paraeducators, teaching assistants, tutors, secretaries, school nurses, custodians and others who provide critical services that support student learning. From contract negotiations to professional development, AFT Connecticut works to secure the pay, benefits, conditions and respect they deserve as both professionals and "the engine that keeps their schools running."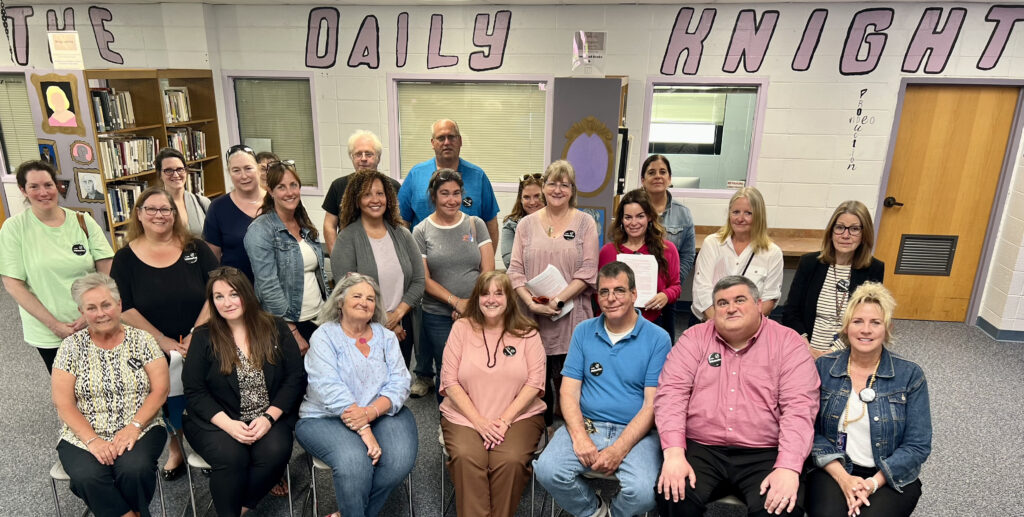 Click here to follow our national union's PSRP Twitter feed.
Click here for the state education department website's School Paraprofessional Advisory Council page.
PRSP News
Working people time and again have demonstrated that organizing in coalition enables them to achieve far more than by acting alone. That power was on full display in a recently announced victory following labor leaders' extensive negotiations with state elected officials. This significant, far-reaching win by paraprofessionals and school-related personnel (PSRP) union members is spotlighted…

---

Chronic levels of stress and burnout continue to plague teachers and education personnel in K-12 schools both locally and across the country, fueling an escalating student learning crisis. That's why our national union teamed up with advocates for a year-long study culminating in a report detailing practical, research-based solutions. Members of AFT Connecticut-affiliated locals contributed…

---

Too many classrooms across Connecticut are plagued with environmental conditions that impede teaching and learning. In a recently published op-ed, AFT Connecticut President Jan Hochadel (in photo, below) called out fellow state lawmakers for failing to address this vital public health issue. As a state legislator, she shared why she supported the "Carbon-Free and Healthy…

---
Upcoming Events
There are currently no upcoming events.