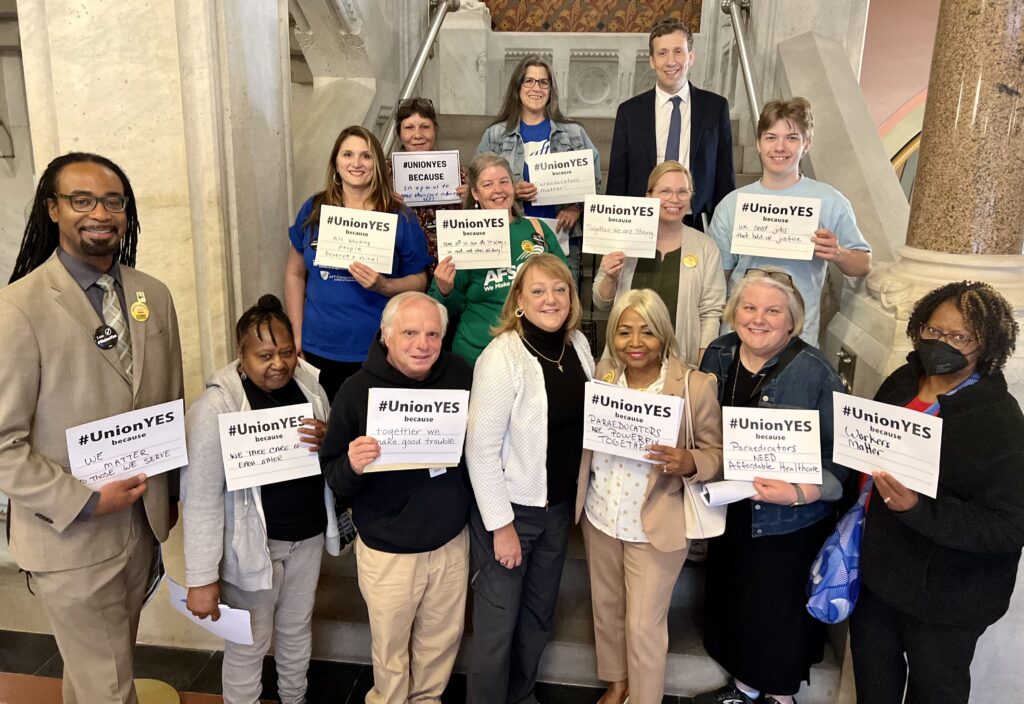 Each year, our members advocate for legislation and a state budget at the Connecticut General Assembly that protects and improves the quality of life for working families and their communities. Affiliated local unions appoint members to serve on the federation's Legislative/Political Action Committee (LPAC) whose responsibilities include reviewing and recommending to AFT Connecticut's Executive Committee state-level issues to prioritize.
Appointees are activists selected and approved to serve by their local union's leadership or political action committee. These "legislative liaisons" play an important role in shaping public policy in order to improve the lives of all our members and those they serve.
AFT Connecticut's LPAC typically meets the first Tuesday of each month virtually or at the federation's union headquarters in Rocky Hill.
Additionally, regional meetings are scheduled during the General Assembly's regular session to bring lawmakers and union members together to discuss AFT Connecticut's public policy priorities.
Click here for a report on results of our advocacy at the State Capitol in 2023 (June, 2023).