Public Employees
AFT Connecticut represents thousands of public employees in nearly all agencies in Connecticut's Executive and Judicial branches, as well as the Office of Higher Education. Our members provide a diverse range of vital services; healthcare, vocational education, financial management and planning, probation and child support enforcement, higher education administration and faculty, banking and fiscal regulation, forensic investigations and analysis, and facilities inspection and enforcement.
Our federation is also part of the State Employees Bargaining Agent Coalition (SEBAC), which serves to unite all 15 unions representing approximately 45,000 full and part-time Connecticut state workers. The coalition was recognized in 1986 by Public Act 86-411 to negotiate with the state on healthcare and retirement security, which impact its individual unions' active members, as well as retirees.
---

Click here
to access updates on the status of the settlement in the
SEBAC v. Rowland
class action lawsuit, important court documents and other information.
---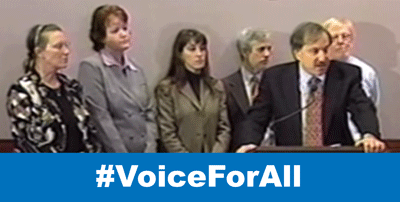 Click here
to watch state workers share their stories and reflect on final court approval of the settlement in our lawsuit over former Governor Rowland's illegal retaliation against union members.