Nurses and Health Professionals
AFT Connecticut is the largest union of acute care hospital workers in the state, representing approximately 10,000 nurses and allied health professionals. The labor federation's members work in 10 of the state's hospitals. From securing strong contracts to establishing safe staffing requirements, AFT Connecticut works to improve working conditions for all healthcare workers and provide its members with career training and professional development.
---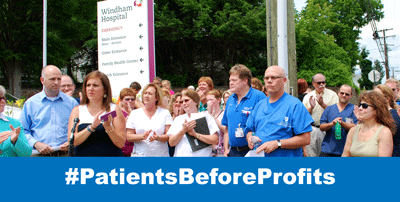 Click here
to watch union members at Windham Hospital join lawmakers to reject painful service and staff cuts threatened by the non-profit health network that took over and operates their facility.