Endorsements
Political Candidate Endorsements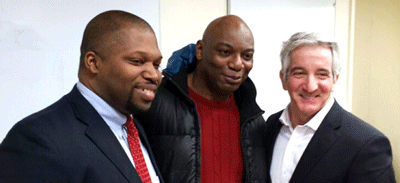 The AFT Connecticut Legislative and Political Action Committee (LPAC) will review candidate requests for endorsement and
make recommendations to the AFT Connecticut Executive Committee.
All candidates seeking endorsement by AFT Connecticut shall sign a "Statement of Principles for Public Officials."
Click here to send an email to AFT Connecticut's
member mobilization coordinator, Teri
Merisotis, to request an endorsement.
Recommendations by the
LPAC
will be forwarded to the AFT Connecticut Executive Committee's Committee on Political Education (COPE) for final action.
AFT Connecticut locals are urged to encourage union members to seek office. The role of AFT Connecticut with regard to municipal elections is to support the work of AFT Connecticut locals. To that end, the AFT Connecticut
LPAC
shall be responsible for devising and conducting a screening process of municipal candidates.
Click here
to see the complete list of endorsed candidates in the 2013 Municipal General Election.
Paid for by AFT Connecticut PAC