News at Our Labor Crossroads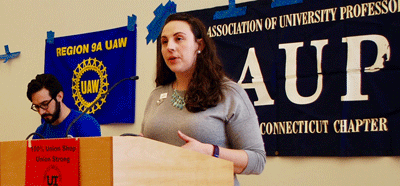 Powerful special interests are attempting to "weaponize" the U.S. Supreme Court to gut one of the last remaining checks on their control—a strong and united labor movement. Under the false pretense of the First Amendment they filed the Janus v. AFSCME Council 31 lawsuit in order to overturn a 40-year precedent that's been reaffirmed numerous times.
The nation's highest court in September of 2017 granted "Certiorari" in the case and heard oral arguments the following February.
Click here
for the latest on the Janus lawsuit from SCOTUS Blog.
Additional relevant news and opinion on the case and its implications for union members are compiled below in chronological order, with current pieces posted regularly.
Click on the headline to access article or opinion piece at its online source:
News Coverage
Opinion Pieces